GLASS FIBER CLOTH VERMICULITE COATED
HY-112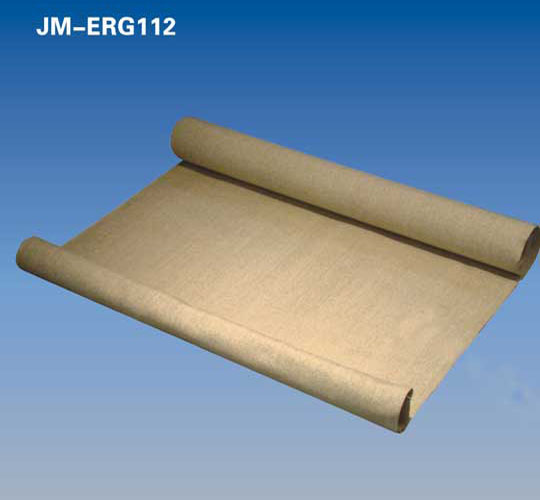 Fiberglass Fabric Coated with Vermiculite

The glass yarns are assembled and textured by passing through high pressure air jet machine into a soft yarn with outstanding insulation properties. These yarns are then intensely woven into a soft, durable and flexible fabric that can be readily treated or coated to further enhance its properties. Textured fiberglass fabric or cloth is available for supply without coating or treatment by Pasia. Vermiculite coated glass fabrics are tough, durable and resist metal splash and welding spatter. Vermiculite coated glass fabrics are capable of withstanding temperatures of 1000℃ for short periods and make functions as an ideal material for fire barriers and welding curtains.Main capability
1. It could be used under 70 ~ 850 Centigrade, also it could resists transient high temperature;
2. It resists ozone, oxygen, light seasoning and climate seasoning;
3. High intensity, high module, low shrinkage, non-heteromorphy;
4. When the temperature exceeds its working temperature, it still has lingering intensity.
5. Flame resistant, good ability of insulating heat and holding temperature; High intensity; Corrosion resistant.
Main application:
It is the ideal substitute for the asbestos cloth. The texturized glass fiber cloth cabe offered to insert the copper wire, nickel wire and steel wire etc. Fiberglass fabric of expanding-volume yarn has great capability and it is widely used in such fields as steel-iron, electric energy, metallurgy, chemical industry, environment protection, cement, etc. It is suitable to use as enhancing material with high request on mechanical capacity and for body protecting, e.g. generator system, soft joint of boiler and chimney, heat insulation of engine room, production of fireproofing curtain. This product is also used for system expiating of exhaust, air exchange, breathe, disposal of dust, exhaust gas; all kinds of coated basal fabric, temperature holding of boiler, pipeline knotting, etc.