HY-G801 SPIRAL WOUND GASKET WITH INNER RING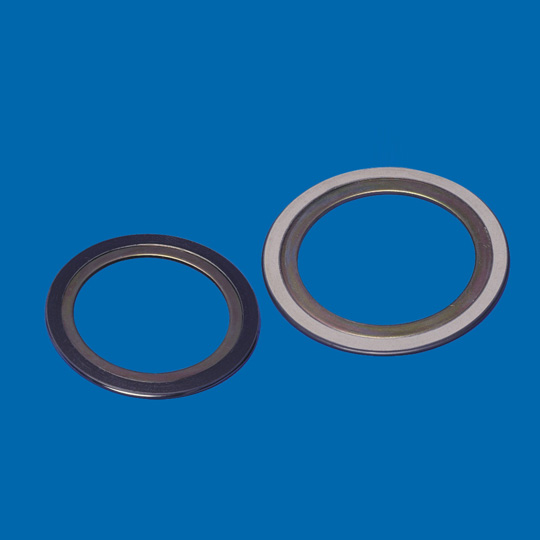 SPIRAL WOUND GASKET
STANDARD: ASMA, DIN, JIS.
THICKNESS: 16MM,3.2MM 4.5MM 6.4MM
INNER AND OUTER: CS, SUS 304L, SUS 316L, TITNIUM, NICKEL ,MONEL ,INCONEL.
FILLER: EXPANDED GRAPHITE, PTFE TAPE, CERAMIC TAPE. ASBESTOS,
HOOP: SUS 304L. SUS316L, TITANIUM ,NICKEL, MONEL
INFORMATION: SPRIAL WOUND GASKET IS FORMED OF V-SHAPED METALLIC STRIPE AND SOFT NON-METALLIC FILLER BY MEANS OF PILED, SPRIAL WOUND AND CONNECTED ITS END AND BEGINNING BY DOT WELDED. DEPEND ON IT'S EXCELLENT COMPRESSION RESILIENCE IT IS SIUTABLE FOR SEALING SPOTS WHERE THE ALTERATION OF TEMPERATURE AND PRESSURE ARE FREQUENT. IT CAN BE USED AS THE STATIC SEALING ELEMENT OF PIPE, VAVLE,PUMP,THERMAL EXCHANGE,CONDENSING TOWER,PLAIN HOLE AND MAN HOLE OF FLANGE, ETC. IT HAS BEEN WIDELY APPLIED IN THE FIELDS OF PETROCHEMICAL, MECHANICAL MANUFACTORY,POWER STATION.METALLURGY, SHIPBUILDING, MEDICAL AND PHARMCEATICAL NUCLEAR POWER STATION AND NAVIGATION,ETC.
SPIRAL WOUND GASKET WITH INNER RING
Metallic spiral wound gaskets are made of quality metal tapes and soft materials by winding them up spirally layer by layer alternatively, and the metal tapes are fixed at both ends by point welding. Metal tapes include steel Q235, stainless steel AISI304, AISI304L, AISI347, AISI321, AISI317L, AISI2205, AISI316L, AISI904L, titanium alloy and nickle alloy, and soft materials include graphite tapes, asbestos-free materials, PTFE, mica, etc.
Metallic spiral wound gaskets have the best elastic performance among semi-metallic sealing gaskets, and the structure density can be made according to different clamping forces, and maximum pressing force can be controlled by the internal and external steel rings, the contacting flange surfaces do not have high-degree of accuracy.
Metallic spiral wound gaskets are especially suitable for situations where loads are not well distributed, combining forces are easy to lose, temperature and pressure have periodical changes and impacts and vibration exist.
Metallic spiral wound gaskets are the idealistic static sealing parts for the flange connecting places of pipes, pressure vessels, condensers, valves, pumps, heat exchange facilities, towers, manholes.
Scope of applications:
Petroleum, chemical industry, metallurgy, electric power, ships, machinery, medical and medicine industry, nuclear energy as well as aerospace industry.
Basic Type(type A)
There are no soft materials included within the last several circles of metal tapes near the inside and outside of the gaskets in order to keep the pressure force and sealing performance of the part.
Internal Strengthening Type(type B)
The solid internal ring plays a role of strengthening the performance of the gasket, the internal ring lies between the flange inner hole and the main ID of the gasket, the purpose of designing the inner ring is to prevent the accumulation of solid matters on the flange surface, to reduce the leakage of fluids as well as to reduce the corrosion of the fluids to the flange. Suitable for male and female face flanges.
External Strengthening Type(type C)
The external ring is designed to fix the gasket precisely on the surface of the flange and at the same time functions to prevent the collapse of the gasket when under pressure. Suitable for plain flanges and male flanges under pressure of less than 2500Mpa.
Internal and External Strengthening Type(type D)
To add an internal ring to the external strengthening makes the Internal and external strengthening type gasket, the internal ring functions to prevent the collapse and deformation when under pressure. Suitable for plain flanges and male flanges under pressure of more than 900Mpa or with corrosive fluids.